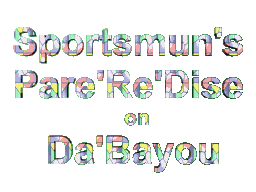 WELCOME TO THE PHOTO ALBUM AREA
I am now trying to get these all linked,so they will work.
THIS IS THE "FAMILY & FRIENDS", PHOTO ALBUMS AREA
This page will have all the updates on it for the requests as well as when each new album I add to the other site!!!
Each one is a seperate album of 10 pictures per album.
("THIS WAY HOPEFULLY I WILL KEEP OUT THE GENERAL PUBLIC")!!!!!
ALSO, LETS MAKE THIS A FUN AND HAPPY EVENT FOR US ALL
THINK OF IT THIS WAY, MAYBE THIS WILL BE KIND OF LIKE A FAST HIGHWAY FOR A FAMILY REUNION.
NO ALBUMS WILL BE SHOWN AT THIS TIME ON THIS SITE!!!
UNTIL I HAVE THIS PAGE SECURED TO THE BEST OF MY KNOWLEDGE
IN THE MEAN TIME TELL SOME OF OUR FOLKS ABOUT MY NEW PHOTO ALBUM, AND GET THEM USED TO VISITING MY REMODELED SITE. I AM ALMOST FINALLY FINISHED WITH THIS)( AND I SURE AM GLAD THIS IS ALOT OF WORK...
'ATTENTION'! UPDATES ARE BELOW AS TO WHATS NEW
FOR SOME REASON, I was unable to log into my yahoo, there for I didnt get this all finished. I surely thought I had lost all my hard work on this site here. I am now trying to pick up where I was at. Also, ATTENTION I just got a new site, as soon as I have it up and working there will be information on that one as well. I thought I was going to get the other site finished yesterday but that didnt happen. All of my html codeing is off whack. Once I get that all fixed that site will be up and running. I am also adding some new graphics that I made to update it just a bit.
REMEMBER, keep a check on each page in my personal.There should be something new on one of them I am sure.
THERE WILL BE A LINK TO MY NEW WEBSITE VERY SOON. As quickly as I can get it working all correctly.
STAY TUNED RIGHT HERE, FOR ALL THE LATEST UPDATES
The Album below is unavailable
Personal
Unavailable Album 3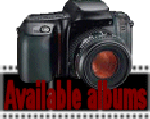 Unavailable Album 4